PRICING ACCURACY POLICY
Lou-Pro ensures that all information provided on the loupro.ca site is up-to-date and accurate. However, it is possible that misprints, errors, inaccuracies, omissions or the like may occur. Lou-Pro reserves the right to modify the products, prices, descriptions and services advertised at any time and without notice. Also, note that some product images are displayed for informational purposes only and may differ from products in store. The prices displayed on the website are in Canadian dollars and applicable taxes are extra. Product prices on the site may differ from in-store prices.
BEST PRICE ASSURED
We guarantee the same price as that displayed by our competitors in the region. If you find a lower price for an identical item, and both have it in stock, bring us a printed copy of the listing for that product, and we'll match it. However, we cannot guarantee the same bonuses, special offers, discounts, financing offers, liquidation prices or end-of-series prices as those of our competitors, nor their price on second-hand, damaged, returned, demo or whose box has been opened.
RENTAL CONDITIONS
1. Driving license
2. Deposit or pre-authorization by Visa or Mastercard credit card
Cash deposits are authorized on certain items only and will be of the value recorded on file for this item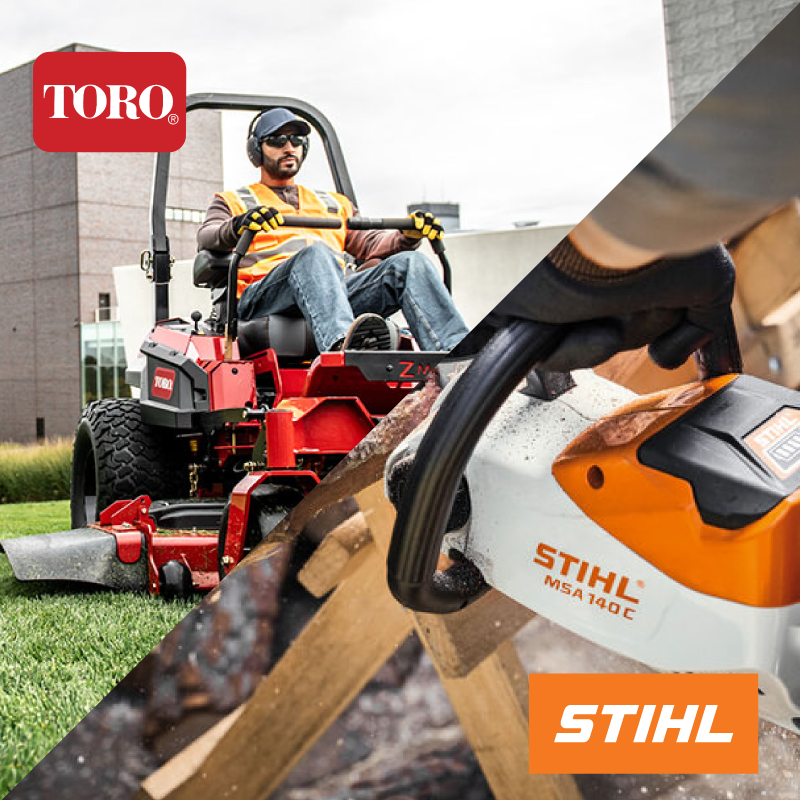 FINANCING TORO & STIHL
Residential or commercial consumers, take advantage of FLEXITI financing to purchase Stihl and Toro equipment. Ask in-store for great 0% financing promotions!
HONDA FINANCING
Residential or commercial consumers, take advantage of HONDA financing to purchase a Honda dream item! Inquire in store for financing promotions.